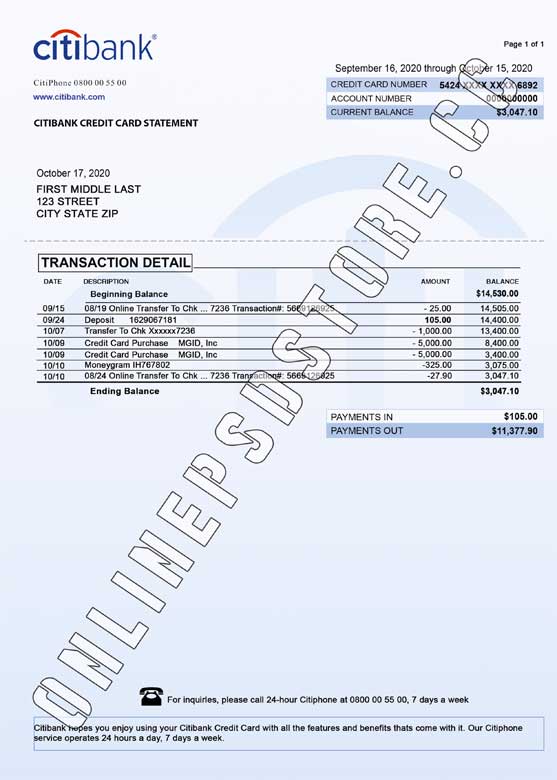 Download actual PSD template for United States Citibank Statement
Fully editable USA Bank Statement Citibank PSD Template (photoshop).
High quality template, change photos, text, etc. (fonts included).
You need photoshop to edit this template.
You can download photoshop from here www.adobe.com (30 days trial).
We respect the laws, rules and regulations of all countries.
Our templates are for web illustrations only. Therefore use for fraudulent purposes is strictly prohibited.
ATTENTION!
To receive your order, you need to pay exactly the amount specified in the payment. Otherwise the system will ignore the payment! After the first confirmation of the blockchain, you can download the file within two days after payment.